PORTSIP PBX
Multi-tenant PBX, On-premise or Cloud PBX. Works similar to WhatsApp
Why PortSIP VoIP PBX
Genuine multi-tenant PBX
High performance – handles 10K simultaneous calls per server
Unbeatable Price – unlimited extenions
Unique features – sending file, picture, voice and video message
Cloud ready with pupular cloud platform: Azure, AWS, UCloud, GCE
Easy Installation and Management
Learn More
All-In-One Unified Communications
Software based VoIP PBX that offers WebRTC, Audio, video, conferencing, Presence, Instant Message, Voice Mail and Mobile PUSH notifications features. Support sending file, picture, voice and video message. It works like WhatsApp!
A purchased PortSIP PBX License is packaged with the Giveaway of PortSIP VoIP SDK and Softphone App!
A Complete, Powerful, Unified Communications Solution
PortSIP is a software-based cloud PBX that offers complete Unified Communications: audio calling, video calling, Instant Messaging, WebRTC, sending file, picture, voice and video message, Mobile PUSH all in one.
Multi-tenant, Cloud-ready SIP PBX
PortSIP PBX is a high performance PBX which can handle 10K simultaneous calls, offers genuine multi-tenant capabilities, which allow service providers to work on a single infrastructure. Individual tenants are divided by virtual partitions, each of which stores all of the individual tenant's data, configurations and customized settings, making it easier to host the cloud PBX.
Despite the centralized control for all tenants and extensions, each tenant still has independent control of configurations and settings as if it was hosted on a single dedicated server for VoIP PBX.
Easy Installation and Management
PortSIP PBX aims to provide Easy Installation and Management VoIP PBX system for Unified Communications. It doesn't require extensive telecom knowledge or training, which can be easily installed and managed by newbies.
Handle 10K simultaneous calls on per server
Follow the wizard with a few clicks to setup VoIP PBX
Configuration templates for supported IP Phones, SIP Trunks
Support Linux (docker environment) and Windows
Easy backup and redundancy to boot with Hyper-V or VMware
Support popular cloud platforms: AWS, AZURE, Ali Cloud, UCloud
Support Spanish, Italian, French, German,Greek,Dutch,Danish,Portuguese,Chinese, Brazilian Portuguese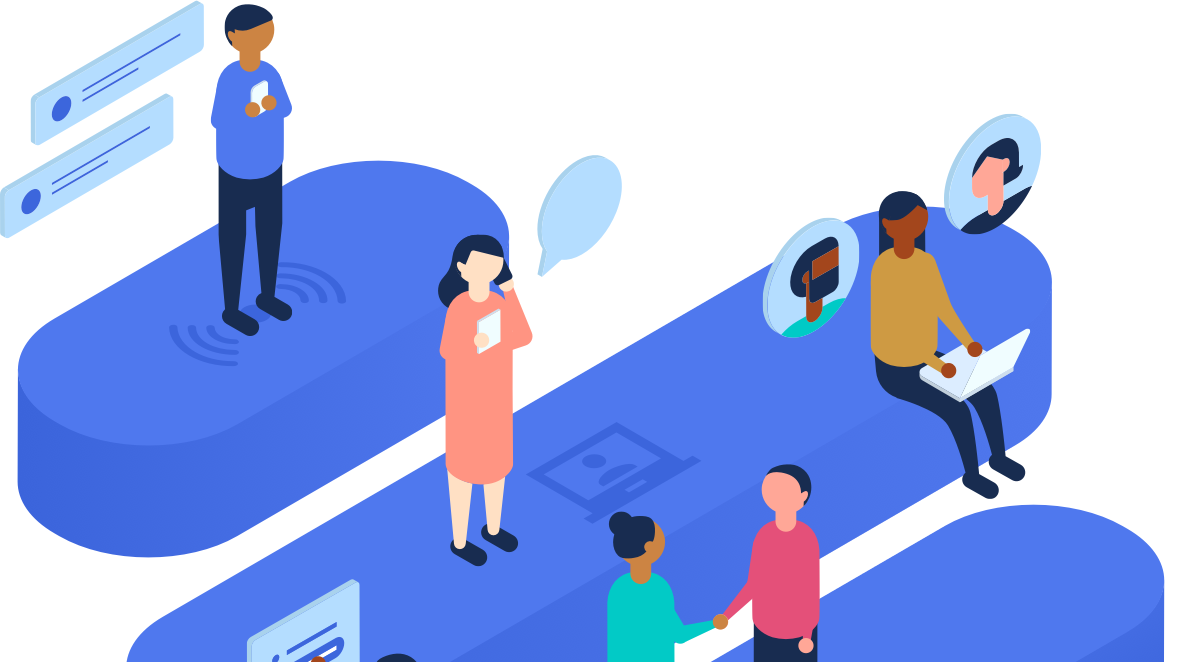 Unified Communications Made Easy
PortSIP PBX takes your business communications to the next level, helping to improve collaboration, boost productivity, increase mobility and enhance the customer experience. PortSIP PBX offers the rich features for Unified Communications.
Client app for iOS, Android, Windows, macOS
Sending file, picture, audio and video message likes WhatsApp
Presence, Instance message
HD audio and video call
HD video conferencing
Inbuilt WebRTC Gateway
Inbuilt SBC
Mobility with PUSH notification
Especially PortSIP PBX support PUSHs notification, which eliminate the need to keep the client app in mobile phone background and reduce battery consumption.
Mobile PUSH notification for call and messaging
Sending file, picture, voice and video message likes WhatsApp
Answer calls from mobile or IP Phone or Windows Softphone
Take your office extension with you anywhere.
Seamless integration
Because PortSIP PBX provides rich REST APIs, which allows to manage the VoIP PBX from any programming languages. It's a flexible way to provide different kinds of applications with data formatted in a standard way.
Full REST APIs provided
Easy to integrate with your currently used ERP or CRM system
Meet integration requirements that are critical to building systems
Data can be easily combined
Top Reasons For Choosing PortSIP VoIP PBX
Not forked from open source PBX
Instead of being forked from open source PBX, PortSIP PBX is developed by PortSIP team, which offers high-performance, enables handle 10K simultaneous calls per server that's easy to host the cloud PBX.
Multi-tenant
PortSIP PBX is capable of handling 10K simultaneous calls per server, and offers genuine multi-tenant capabilities, which allow service provider to host only one PBX instance to provide virtual PBX services to customers.
Rich Communication Services
PortSIP PBX provides Rich Communication Services, which enables the app to send files, pictures, voice and video messages as it works like WhatsApp.
Video conferencing
PortSIP PBX has built-in MCU, the SIP standards video conferencing and collaboration solution that transforms your communications, increases productivity, slashes travel expenses, boosts customer service and propels sales!
SBC
PortSIP PBX has in-built SBC (Session Border Controller) which allows easier bridge connection of remote extensions. The SBC delivers all SIP and RTP packets by using only three ports. This simple concept allows PortSIP to overcome firewall or telecom provider issues and hide the topology of PortSIP PBX network.
WebRTC Gateway
PortSIP PBX has integrated WebRTC Gateway, which allows you to make & receive calls or join video conference from web browser without the need to download any plugins, so as to bridges the communications between Internet and SIP.